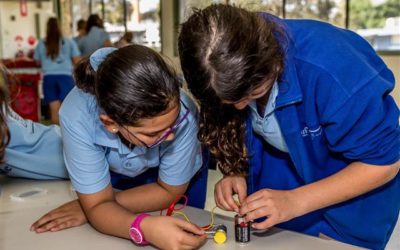 Recommended for Years 3-6
Available in VIC
Primary School Incursion
Spark an imaginative and inspirational love of science by exploring forces and energy. Every student gets a buzz as they are introduced to electronics, circuits, various forces and 9 types of energy. Grow a love of science through this hands on introduction to the forces of nature.
Recommended for K-4
Available in VIC
Primary School Incursion
Bring out your student's inner scientist by conducting experiments, testing hypotheses and observing the chemical reactions of various solids, liquids and gases—Foster scientific inquiry with innovative chemistry & physical science class activities.