Recommended for Years 7 – 12
Available in VIC
Secondary School Incursion
Experience the fundamental properties of motion and how these influence the design and performance of your very own Billy Cart. Build teamwork & problem-solving with our iconic hands-on learning incursion.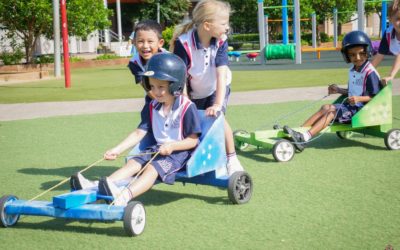 Recommended for F-6
Available in VIC
Primary School Incursion
Use tools and hardware to create simple machines and race around our track! Younger students explore 'Tubelox' creations, whilst older students follow procedures or build a mini billy cart! We select equipment based on year level, abilities and curriculum focus.